The Lifetime Fitness website section on cancellation states you can send your cancellation by mail, preferably Certified Mail.
Here's a sample cancellation form that has worked in the past for you to consider:

[Insert Your Name Here]
[Insert your address here]

[Insert today's date]

To: Manager, Lifetime Fitness
[Insert your Planet Fitness's address here]

VIA CERTIFIED MAIL

RE: Membership # [Insert your Membership # here]

Dear Sir or Madam:

Please cancel my membership to Lifetime Fitness immediately. DO NOT automatically 
renew my membership. I reserve the right to contact my credit card processor or 
bank to prevent any further charges after my cancellation date.

Thank you for your cooperation.

Very truly yours,

___________________
[Sign above the line and insert your name here]

                
Or get it done right now.
Be done now with our Instant Cancellation Mailer!!
One short form and it goes out by Certified Mail.
Get it Done Now!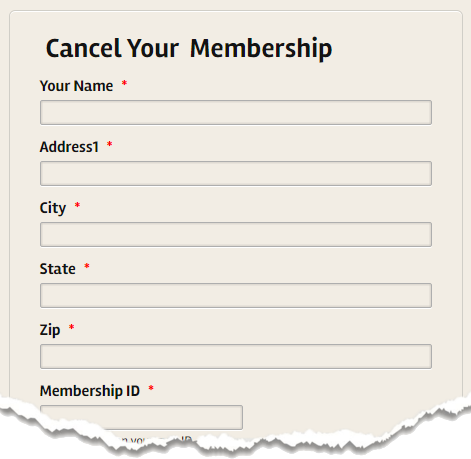 You should keep a copy of the cancellation letter for your records. The easiest way to copy and file the document is to scan it or print it to PDF from your word processor. For scanning to PDF on the iPhone we like Genius Scan. There are many many options on a PC such as Scan to PDF Converter.